kuswono wrote:Hi all,

I have 2 Puteh at home, but here(Indonesia) puteh birds only feed with fruit like bananas, papayas & apples

after reading this article I know that puteh can feed besides fruit

my question to all master puteh bird:

how to teach puteh to eat dry food ?

what the good and bad effects if puteh always feed fruit ?

many thanks,

regards,

kuswono
Hi kuswono,
Firstly, welcome to Malaysia Bird Forum!
There is a
discussion here
which should give you a better idea on the pros and cons of feeding putehs a fruit-based diet.If you are considering adding pellets to the birds' diet, one consideration that comes to mind is whether a
continuous supply
of such pellets is available in your location.
As to whether the Putehs will eat pellets offered, I find that these birds are naturally curious, and will quickly adapt to the new food source. An example of pellets of a suitable size and nutritional value available in Malaysia and Singapore is shown below.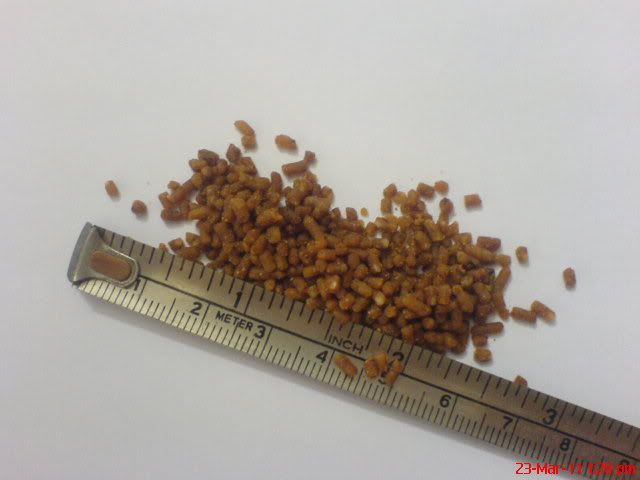 Best regards,
Peter